Explore Springpack
Why choose Springpack?
We are a GENUINE SOLUTION to your packaging challenges. Our commitment to providing you with an efficient and effective solution is evident in every aspect of our customer experience.
---
What can you expect from Springpack?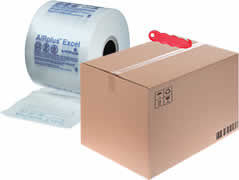 Competitively priced products, to reduce costs
Speedy Next Day Delivery from Stock Nationwide!
Easy Ordering and Account Setup
A Diverse Choice of Product including Bespoke Solutions
Excellent Customer Service
Access to Expert Advice
We are committed to building mutually beneficial relationships through supply of the right product, at the right price, delivered on time. This means our business operation, energies and resources are devoted to ensuring that you can find relevant products. Obtain speedy delivery from stock, achieve value for money and have your packaging challenges solved.
---
About Springpack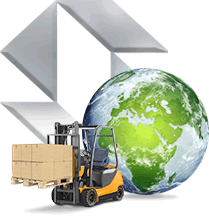 Springpack was established in 1975 with the objective of satisfying the packaging materials, equipment and machinery requirements of a wide cross section of industrial and commercial companies.
We strive for excellence in value, trust and service. Building mutually beneficial relationships with our long-standing loyal clients through supplying quality products at the right price, and on time. Some of our clients have been with us for over 25 years!
As a carton manufacturer Springpack is able to offer short lead-times through our on-site case manufacturing facility. We are able to support in the design of bespoke corrugated packaging and can, where necessary, recommend alternative packaging methods or materials to help reduce your packaging costs.
We are situated in a large purpose built stock holding distribution centre, based in the Midlands with quick access to main routes, enabling first class, guaranteed next day delivery service nationwide. We have thousands of stock product lines, including more than 100 stock sizes of corrugated cartons.
At Springpack we ensure all our customers are given a hassle free 100% quality service which is second to none.
---
Mission Statement
To provide every customer with a personal, efficient packaging solution which not only meets their exact needs, but also offers them great value, quality products and an unrivalled level of customer service.
---
Head Office and National Distribution Centre
The privately owned modern national distribution centre and office complex are fully up to date and efficiently managed. Our efficiently run warehouse has an impressive 4,500 pallet spaces.
---
Charitable Giving
Here at Springpack we are dedicated to supporting a variety of worthy charities through making regular donations.
Below are some of the charities we donate to.